In the real estate dictionary, the rental income is termed as passive income, but the kinds of headaches the property managers and landlords go through are far from passive. They do a lot to maintain the cash flow around the year. If the cash flow isn't maintained, the ROI drops, and that isn't what any landlord or investor looks forward to.
Many may think that the investor and landlords don't have to do much; they invest and enjoy the fruits of their investments. In an ideal world, this might be true, but in the real world, both the investor as well as the landlord work really hard to maintain their cash flow all around the year. The only way you can generate a good ROI is my maintain the cash flow and keep it consistent, and to do that; you need tenants. Here's how you can keep your rental occupied all around the year and generate consistent cash flow.
The Rent Rate:
Pricing your property properly is very important. Is you are looking for high occupancy and a low vacancy rate, it's essential that you set the best rate. Your rental rate should be too low. That way, you will lose ROI, and it shouldn't be too high because that way, you will have a low occupancy rate. With the right price, you can attract the right audience.
Here's the benefit of selecting the right price for your rental:
Your property shows up in optimized searches
You get more inquires
People opt for more showings
The right price always gets a positive answer from tenants
Setting up the right price isn't difficult; you need to judge your property from the perspective of the tenant. Apart from that, you can also visit the neighborhood and get an estimate of the properties there. Similar properties will help you assess the price of your property. When it comes to increasing the rent rate, don't be greedy. Always give your tenants a 90-day advance notice before increasing the rent. Also, don't increase your price every year; give it a couple of years before increasing your rant rate.
Choosing The Tenants:
Being a landlord is running a never-ending race of vacancy, turnover and eviction. This is the reality, and there is no running from it, so as a wise landlord, you need to assume that you will lose a month's rent annually. However, once you land the ideal tenant, make sure you do everything to keep him sweet on you. Keep all channels of communication open, be an empathic landlord. Here are a few tips that will keep you in the good books of your tenants.
Screen Your Tenants Properly
Have strict policies for on-time rent payments but also be polite
Be attentive so that the tenant would go for a longer lease agreement
Get regular feedback and revert with all the help you can give
Be polite and kind to your tenants
Being polite, attentive and actively communicate with the tenant, these key factors make the tenant fall in love with you and your rental.
Long-Term Opportunities:
When you are investing in a rental, go for a long-term rental than the short-term. This way, you will have a consistent cash flow, but that's not all. You also get a few more perks by opting for long term rentals such as you don't have to worry about the vacancy rate, you also don't have to chase your tenants for rent, as long term tenants tend to pay no time. Long-term rental investment = consistent cash flow.
Effective Yet Cheap Repairs:
A rental property can't be popular if it's not maintained properly. However, you need to be smart about your maintenance expense as these expenses make or break your consistent cash flow. Splurging on your upgrades and repairs may not reap you as many benefits as you think. To limit these expenses, you can buy insurance for regularly used appliances. There are plans for everything from a washer, to the dryer, to TV and even the boiler.
Accurate Records:
From bookkeeping to record-keeping, everything should be organized; managing a property is not easy, and it does take a lot of work to manage an investment that you are getting your income from. So make sure everything is recorded accurately. If you have a messy and haphazard process, you will just keep getting tangled in a mess and lose potential tenants. Clean and organized record not only leaves a good impression in your tenants but gives you smooth access to data and anything you need. Moreover, bookkeeping also helps you with the annual taxes.
Whether you choose to work on Google sheets or use a sophisticated CRM, having a plan and following will not hurt in the least. In fact, it will make you more efficient. Start small, and then soon you will be so adaptable that you will have a hard time without your efficient plan. Create a quick system that works for you and your staff.
Understand Taxes:
As a landlord, you can be smart and take advantage of the available tax benefits. If you are renting out just one part of your rental unit, beware of the tax deductions you are entitled to. Being aware of the tax trends will help you save a lot on your ROI. You can discuss your options with a tax professional and get proper information on tax benefits.
Here are some things that you should keep in mind to keep your tenants happy and retain a better occupancy rate.
Make up your mind that this may be called passive income, but you need to be extremely aggressive to earn your keep. To generate ROI, you will need to have a good reputation; your rental will need to be up to the mark, and your tenants need to be extra happy with you. You will need to be extra attentive and proactive to win the market.
If you'd like to talk more about property management, or you need help with Everest Property Management, please contact us at Everest Realty.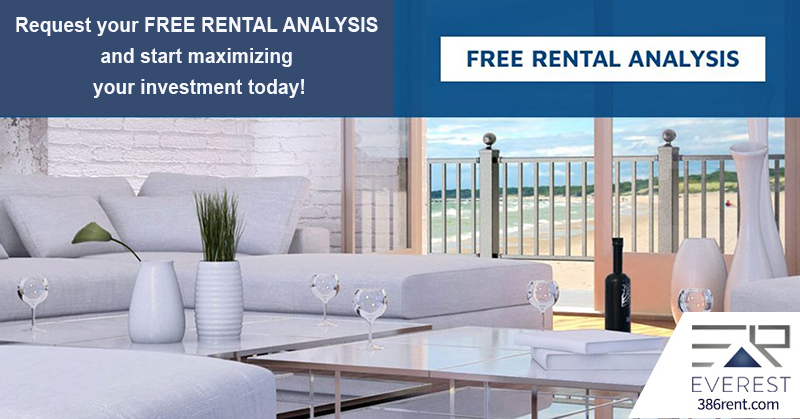 Property Management Service Areas