The new year 2023 is all about new things and new hopes. A revolution is expected in different sectors. But how does the housing market behave for investors? What are the hotspots this year and how mortgage rates will affect sellers' capacity? If you are finding answers to these questions, you are in the right place.
The start of the year was shaky. Real estate experts are focusing on every move in the market. Now, we can see that the market is cooling down slowly and inclining towards stability. A stable market will be a balanced platform for sellers and buyers and both have equal opportunities.
During the last year, property prices were very high like mortgage rates. Mortgage rates reached more than 5%, which reduced the buying power of common people. Inflation rates were all-time high and it was another factor that stopped people from buying properties. That was the year when news about economic recession was floating in the market and experts were predicting a housing market crash.
Now the first month of 2023 has passed and investors are wondering how the real estate market will behave this year. They are hoping for a positive change in the market. When we talk about the real estate market, three important factors shape it, housing inventory, property prices, and mortgage rates. If you have an idea about these factors, you can predict the behavior of the market and make decisions accordingly.
The year starts with less Housing Inventory
The most basic element of the housing market is inventory. In all housing markets of the US, demand for houses is more than the available inventory. According to reports, inventory has increased by 10% over the period of the past few years. The supply of houses has increased but it is not sufficient as compared to demand. A balanced market should have 4 to 6 months of housing supply but currently, it's around 3 months' worth of supply.
During the Pandemic, demand for houses increased dramatically and inventory was not sufficient to match that. Now, things are getting back to normal and we can see new listings in various markets. Interestingly, houses are listed at affordable prices. However, it is also important to note that housing demand in January 2023 is lower than the previous year. If the trend continues, inventory will gradually build and reach the required balance.
Last year in June, sufficient inventory was available and it is expected that 2023 will be started with a balance in the market. However, at the end of the year, the family listings were less than 500,000. But as demand is less now, buyers have more choices. As compared to the previous year, 67% more homes are available for sale.
Housing markets with the most listings for sale
As per our data in January 2023, the following are the top ten housing markets in terms of the most number of listings.
Cities like Las Vegas, New York, and Miami have more than 4,000 units for sale. San Antonio and Los Angeles have more than 3,000 units each. Atlanta, Chicago, Philadelphia, and Tampa have more than 2,000 listings.
Prices of property are reducing
Supply and demand law indicates that prices of goods and services change according to demand. If the demand for housing increases, prices will increase. But if investors increase and there are more houses for sale, prices will reduce. However, this is not the same for every market. Some sellers are reducing prices but this is not the case in every market. Most housing markets in the US are cooling down and it reflects that property prices are not increasing as exponentially as experienced in the past. But it doesn't mean that prices are reducing drastically.
In some markets, prices are reducing. If we calculate the average, a 1% decrease in property prices is recorded in the country. However, property experts are expecting an increase again in a month or so. It is a common trend that during spring, property prices increase every year.
Cities with the lowest property prices
As mentioned earlier property prices are not the same in all markets. Here are some markets where the lowest property prices are recorded.
Inkster and Brooklyn have the lowest prices around $ 125,000. Next comes Sigourney and Maple Heights with $131,000. East Palestine and Saint Ann are around $135,000. Ambridge Lincoln and Newton Falls are around $137,000.
Declining mortgage rates
Mortgage rates are also declining. At the end of 2022, the average mortgage rate was around 7.2% but now it's 6.3%, which is a substantial percentage. Mortgage rates affect housing affordability directly. High mortgage rates in the past stopped people from buying primary homes and investing in properties. Markets are slowing down and in some markets, we can see low property prices too. However, high mortgage rates are still restricting people from buying properties.
During the last quarter of 2022, we observed stability in mortgage rates after a long time. Experts are predicting the same stability for this year too. It is expected to be around 6%, but if it remains consistent we will see a positive trend in the market. If mortgage rates remain steady, investors will invest in properties. If it goes down further, primary home buyers will also compete for the home and there will be healthy competition. However, if mortgage rates increase in spring, the market will be in trouble like the previous years.
Verdict
As for now, we can safely say that the US housing market has started at a very good point this year. The market is trying to get back to its original state as it was before the pandemic. The revival is slow but the market is moving in that direction. If you are a real estate investor, you have to make wise decisions. Keep an eye on changing market trends and make sure you know the latest property news. In spring prices will be high, so you can delay your purchasing plan. Some online platforms can help you to understand the statistics. If you are new in the market, you can get advice from an expert before investing.
If you'd like to talk more about property management, or you need help with Everest Property Management, please contact us at Everest Realty.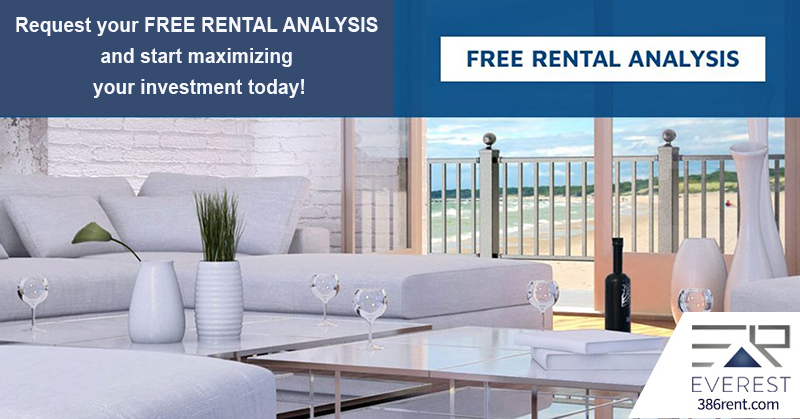 Property Management Service Areas