The housing market in the United States was fluctuating in 2022. Sales were low in the last quarter of the year but experts expect that in 2023 the housing market will be a seller's market. During the previous year, total home sales dropped across all markets. Various factors were responsible for this declining trend. High inflation rates around the globe, high mortgage rates, and increasing housing prices are the vital factors, which contributed to this trend. Although market conditions were cooling at the end of 2022, they were not favorable for buyers.
High inflation rates are directly associated with high-interest rates. Federal agencies are keeping interest rates high to stop people from buying unnecessary things and low demand will lead to low prices of goods and services. In this situation, it has become difficult for a common person to borrow money to buy goods or services.
The US housing market is cooling down but it does not mean that property prices are going down. So, what does cooling down mean? It means property prices were increasing at a very high pace in the last year now that rate has slowed down and it is called market cooling. Why are people calling 2023 a seller's market? Let's try to understand.
Signs of seller's market
The market is cooling down and people are expecting that it will be a buyers' market eventually. Cooling down of the housing market is a good step towards stability but it doesn't guarantee that it will be a buyers' market. On the contrary, experts believe that it will be a sellers' market even in 2023. The following few reasons will explain why experts are predicting so.
Consistent mortgage rates: Mortgage rates were fluctuating in 2022 and they were much higher than expected. More than 7% mortgage rate was observed during the last year, while predictions were only for 5%. War in Europe was not calculated and that adversely affected mortgage rates. After that war, mortgage rates increased exponentially and drove us to this situation. However, now experts are predicting a steady mortgage rate in 2023. If it happens, investors and sellers, both will feel secure in the market and will be able to make confident decisions. When buyers know that mortgage rates are stable, they will be ready to invest more.

Positive Home equity: Housing prices were very high but now the growth is very slow. According to experts, sellers are more in number in the market, as compared to buyers. In this situation, equity is vital. If you want to buy a property, it's important to understand its history. If you know the history, you will be in a better position to negotiate. If the mortgage is paid or the mortgage period is about to finish, it means the seller will be flexible and you can get it at a lower price. However, if the property was mortgaged just a few years back, it means the seller will not be open for any negotiation and you have to buy it at a fixed price.

Less housing inventory: In this situation, housing inventory is also very important. The increase in housing supply is just 10% over the period of many years. The inventory is for 2.9 months only and in a healthy market it must be more than 4 months. It means houses are less and demand will be more, it means the market will be a sellers' market.

Investors will be back: An interesting trend was observed in the last quarter of the previous year. As mortgage rates were high, several houses were sold on all cash payments. It means investors are back in the Housing market. Real estate investment was not easy during the past few years. The Pandemic has disrupted many industries, including real estate. However, prices were low during the pandemic and it encouraged investors to buy properties. People who were not in the real estate business, brought their first homes as mortgage rates were low during the pandemic. However, this trend leads to high property prices and high mortgage rates too. It was a perfect example of supply and demand law. War in eastern parts of Europe was the major cause of international inflation. After that prices of products and services increased drastically and mortgage rates were also skyrocketing. For the most part of the year, investors were not confident about the market. A common investor was reluctant to buy properties in 2022.
However, in the last quarter of 2022, the market started cooling and mortgage rates were also stabilizing to some extent. Opportunities were open for investors, so they were back in the market. It was a favorable situation for rental property investors. Housing was not affordable for a common person and rental properties were high in demand. It is a good sign that investors are back and the market will move towards stability.
Will the Housing market be a sellers' market throughout the year?
It is hard to predict that the market will remain a sellers' market throughout the year or it will change in favor of buyers at any time. If mortgage rates decrease or even remain steady, it will be a good sign for buyers. Particularly those, who want to mortgage their properties as housing will be affordable for them with low mortgage rates. It means we will see more primary home buyers in the market. Experts say that buyers are waiting for the right opportunities to seal a good deal. If sellers want to grab the market, they have to come up with a strong inventory.
Verdict
Presently, The US housing market is the seller's market. However, it is hard to say if it will remain so throughout the year or not. Investors need to have the right information and updated tools to make the right decisions. Some online platforms offer updated data about inventory and market trends. It's very important to analyze the market properly before making any investment decision. If you are not sure, get help from experts. The right decision will help you to save your investment.
If you'd like to talk more about property management, or you need help with Everest Property Management, please contact us at Everest Realty.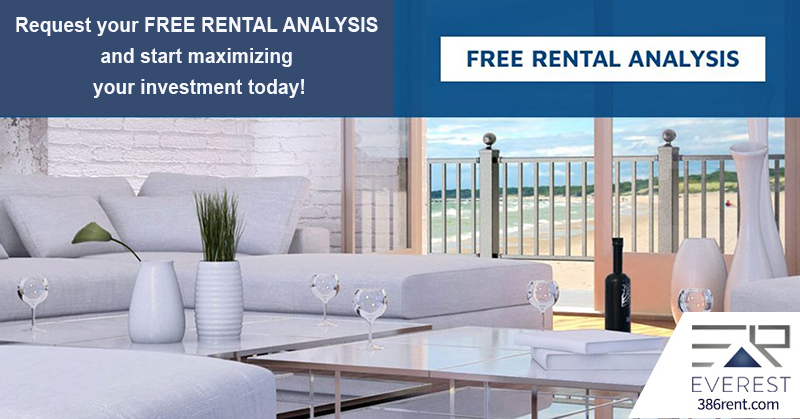 Property Management Service Areas