If you plan to buy a condo for the first time, you may find it very hard. Experienced property investors don't feel the stress, which is common for new investors. Here is our guide for you, which you can find helpful. New investors have no idea where to start, which increases their anxiety level. We describe the process step by step, which will help reduce your anxiety and plan your purchase in a better way.
Prepare yourself: first of all, you need approval from the bank. If you find a great condo but won't have the funds to buy it, you will feel miserable, and all your efforts will be wasted. So, first of all, pre-approval of income property mortgage is very important. Once you have your budget limitation, finding an appropriate place within that budget will be easier for you. Check the interest rate of different banks and choose the suitable one.
Search a Condo: Now you know your budget, so start searching for the ideal place for your investment. Consider factors like nearby marketplaces, hospitals and metro stations. If you are buying for residence, imagine if the place will be suitable for you after 10 years or not. Select a few localities which fulfill your criteria and start finding a suitable condo. You can search online too; various websites provide reliable information. Moreover, online property finder tools also help you find a property according to your given specifications.
Hire a realtor: searching for a condo in a new area can be very difficult. Realtors can be very helpful in such situations. Experienced realtors can help you find a suitable place and finalize the deal within a short time. However, the realtor should be experienced ad reliable. You can ask friends and colleagues for a reference or read reviews if you hire them online.
Don't ignore home inspection: Many buyers ignore this step, but a home inspection is vital once you choose a condo. Inspect the place before making an offer to the seller. Hire inspectors for inspection, who can tell you the state of the home. Inspect all important things like plumbing, structure, wiring and fixtures. Home inspectors will do a complete inspection and recommend necessary repairs and replacements. If the repairs are expensive, you can negotiate over price and get the condo at a low rate. However, avoid buying a condo if the structure is damaged; repairing will take a lot of time and money.
Make an offer: If you like a condo and are interested in buying it, you need to make an offer now. If you have hired a realtor, let him make an offer, it is more important to buy your first condo.
Before making an offer, get information about the average price in that particular area. If the owner wants to sell it quickly, they will agree on a low price. Negotiate the price, the closing fee, and the processing fee as well. Once the seller agrees to the price, the realtor will draft the agreement you and the seller will sign.
Time to apply for a loan: Now it's the right time to apply for the loan or mortgage. At this stage, you have to get ready for the problems. Getting approval for the loan is difficult. You can apply for a loan with a low mortgage, and if that is not approved, you can apply for a standard mortgage loan as well. Banks are the most common lenders for this kind of loan. If you have a good credit score applying for a standard mortgage loan is the right choice. It would help if you had insurance to get this loan to apply for an insurance plan online.
Meet the board: homeowner association is an important part of buying a condo. Residents of condos pay a monthly maintenance fee to the association. Usually, these fees are affordable. When you pay the fee, the outdoor maintenance will be the association's responsibility, and that is an attractive point to buy a condo. However, you have to follow the association's rules, for instance, the level of noise you can make and the number of pets allowed in every home. Write an application to the association and attach documents like your financial statement and cover letter with the application.
Sign the papers: The last step is to sign the papers. You and the seller agree on certain terms, and the real estate attorney will write the contract, which all parties will sign. Once the contract is signed, the bank will approve your loan as well. You need to clear all the documents before you schedule a closing date. Get the insurance policy for your condo before you close the deal.
This is more important if your condo is mortgaged. The fund's transaction to the seller should be made through a certified check. Closing disclosure has all kinds of closing costs, including the filing fee, association fee and title insurance.
Condos are located in downtown areas, so buy a condo that fits your lifestyle. Condo life is very convenient; you can find banks, grocery stores and all-important utilities nearby. You can also enjoy shared spaces like pools, gyms, libraries and playgrounds. Moreover, the maintenance requirements are very low, saving a lot of your time. However, you have to pay a monthly association fee which takes care of all outdoor maintenance. You must follow the rules of association for a trouble-free experience.
Verdict
Buying a condo is not an easy thing, particularly for first-time buyers. It can take longer than you expect. You may feel problems with loan approval, and it might not be easy to find a condo of your choice. However, if you take one step at a time and are prepared for the upcoming difficulties, you will not find them difficult. The condo can be a luxurious and carefree life, and all good things come with a cost. If you follow these steps, you can prepare yourself to face these problems.
If you'd like to talk more about property management, or you need help with Everest Property Management, please contact us at Everest Realty.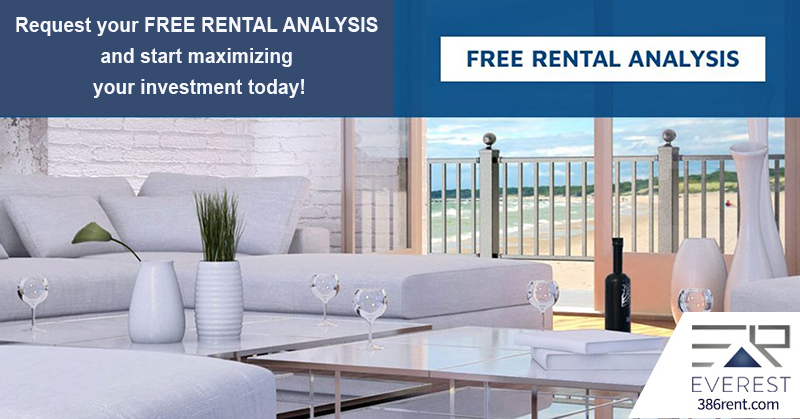 Property Management Service Areas