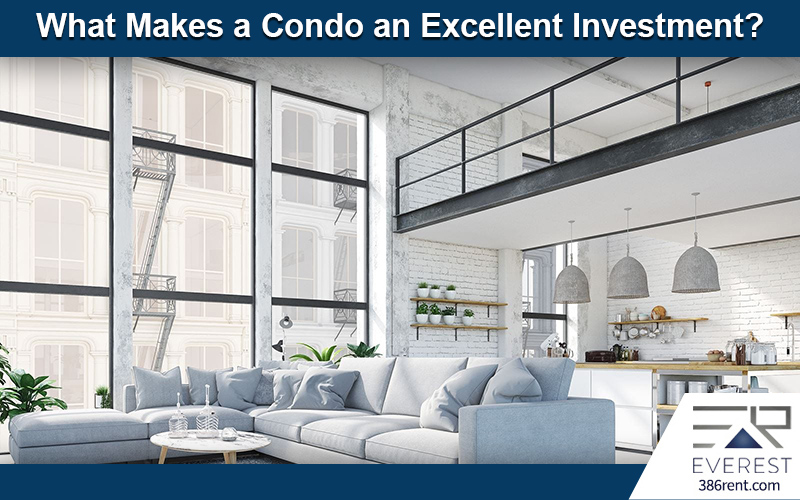 Condos are very popular with all real estate investors, and there are many reasons why? You get security, single ownership as well as an economical price range when you are going for a condo. For an investor, the main thing is reselling a property; the popularity of condos makes it very easy to resale it. The demand for condos is even more significant in urban areas where they come with many comfortable and efficient amenities as well as modern designs.
No matter how popular the trend of buying condos is, you will need to check out the market, location as well as the probability of a specific condo before buying it. Here's a detailed review of why condos are so popular and why they are termed as great investments.
Condo:
A Condo or condominium is a residential unit in either a community or a multi-unit building. Residence of a condo enjoys partial privacy; they also share indoor amenities like laundry rooms as well as outdoor amenities like pools, parking, and playgrounds.
The two major type condos are:
Converted condos (rental apartments converted into condos)
Designed and properly build condos
The originally built condos are more novel as they are better equipped for housing a community. Residential units originally designed as condos have proper common areas for the community and residence to enjoy. The difference between the original and converted condos is pronounced. The converted ones are old, and they lack the authentic accommodations originals condos have. Apart from that, converted condos feel and look cheap as well.
Most investors prefer to invest in originally designed condos as they are less work. Smart investors avoid investing in converted condos as they need more repairs as well as maintenance. Here are some advantages of investing in a condo.
Advantages:
Elite features:
Most condos are located near the downtown area of any city. Moreover, Inner towns, as well as high-rise quarters, are the typical locations of condos. These are also termed as hot areas, as hot areas are always maintained, and constant development is going on here, investing in condos here makes perfect sense. Condos in such locations come with many amenities attached like gyms, pools as well as clubhouses. Also, to attract professional and elite gentry, these condos have a contemporary appearance with French windows, spacious floor plans, and granite furnishings.
Urban Centered:
Condos are trendy in urban areas. The reason for that is the smart placement of these units. Most condos in urban areas are located close to landmarks and entertainment facilities like pubs, bars, restaurants as well as cinemas. The prime location of these units makes them very popular with the young generation as well as professionals who are always looking for some entertainment after a hard day's work. Urban condos have pedestrian-friendly paths for the convenience of its residents.
Gated Community:
Another benefit of investing in a condo is the security they provide. Most condos have custodians as well as desk staff to keep a check on all comings and goings of the community. There are always high-security cameras as well as surveillance in and around the condo community. Also, with people living so close by, you always have a good neighbor to keep a lookout for you. Compared to that living in a detached family house, you don't have the luxury of a whole community to watch out for you.
The gated community for a condo is a massive relief for people who live alone as well as with families that have small kids.
Community and Socializing:
Commons areas in a condo community are great places to hang out and have a great day with other residents of the community. These common clubhouses also hold many events that you can take part in and have fun. Making friends and socializing in a condo community is great fun. From BBQs to Bingo nights to networking, there is so much going on in a close-knit community like this that sometimes it is hard to keep up.
Rules and Regulations:
Unlike other residential units where people are left to deal with their own life, a condo community works together. There are rules and regulations to follow, and residents find solace in law and order. Rules and regulations keep noisy pets, noisy kids, unhinged parties as well as disfigurement of the public property at bay.
Maintenance:
In a condo community, the residents don't have to worry about raking the lawn or broken doors and fences. They don't even have to worry about essential maintenance as there is a site manager on board to take care of such mundane tasks.
Since every coin has two sides, there are some drawbacks to investing in a condo too:
Disadvantages:
Lack of Flexibility:
You can't always repair or renovate in a condominium, as they are designed in a particular way to match the whole look of the community. Major, as well as minor changes, have to be run by the board of directors or the authorities, and this can get tedious as well as annoying for some. Also, to sell your condo, you will need to get approval from said authorities as well. As it's a close-knit community, it's hard to let new people in and start over again. Some condominium rules are too tough that you can't even rent out your condo as well.
Lack Of Privacy:
Lack of privacy is a huge disadvantage in a condominium. Unlike detach apartments, a condominium is a close-knit place where everyone knows your business, and you know everyone's business. Loud neighbors, as well as noisy pets, are a huge issue, but since there are rules to follow in a condominium, these are easily resolved.
Conclusion:
Despite a few disadvantages, Condos are pretty popular with real estate investors. Professionals, new generation as well as Millennials prefer investing in condos more than any residential unit Although you will have a hard time reselling your condo, with the amenities and facilities provided, many people don't opt for reselling anyway.
If you'd like to talk more about property management, or you need help with Everest Property Management, please contact us at Everest Realty.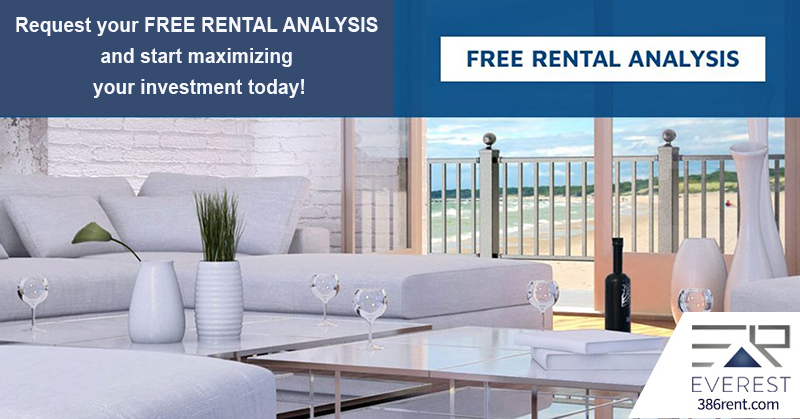 Property Management Service Areas