The real estate market is very dynamic. Economic conditions, interest rates, and inventory affect it and trends change every year. If you are an experienced investor, you must be aware of the power of information. If you know the latest industry trends, you can make smart investments and enjoy more profit. If you are a new investor, you need to keep an eye on the latest trends to develop your business.
For a new investor, it is not easy to understand market trends. We have discussed the problem with property managers, tenants, and investors and collected some latest rental property trends for you. These are general trends, there can be exceptions according to local markets.
Tenants' demographics
Tenants' demographics keep changing, and that is directly related to housing demands. In 2023, it is expected that the number of single-parent families will reduce. Tenants will be couples with kids and a good percentage will be multi-generational families. After the pandemic, families prefer to stay together. Recession is another reason for families supporting each other. So, when two or more generations will be living together, they will look for the features which are accessible to elder family members.
On the other hand, the number of millennial tenants is also increasing. They are extending their families, so they are looking for spacious living spaces. To meet the needs of these people, property owners need to make some changes in their properties, if they want to generate a steady monthly income.
Shift to suburbs
After the pandemic, people prefer to live in the suburbs of the city instead of city centers. During the pandemic, suburbs of cities have developed, as people were working from home. In recent surveys, it is reflected that people prefer to live in the suburbs if they have the liberty to work from home. Tenants enjoy a clean and fresh atmosphere in rural areas and have a better quality of life away from city centers.
According to reports, more than a million American residents have shifted to suburban or rural areas after 2020. People who are residing in suburbs are not buying their own houses, but the majority are looking for rental units. On the other hand, new investors can also take advantage of this situation as properties are not very expensive in suburbs and they can easily start their rental property business there.
Current economic conditions
The economic condition of the country and world at a large scale also plays a vital role. Per-month income has indeed increased in the United States, but it is also true that inflation rates are even higher. High prices of products and services nullify the rise in wages. The result is a very competitive rental market.
Investors are confused about the affordability crisis in the housing market. Rental affordability has been reduced not only in cities but in suburbs as well. According to a survey, families are spending more than half of their income on house rent. Everyone is looking for an affordable rental unit. It is not easy to find a good rental place with standard amenities.
Property owners must be aware of the economic conditions in their area. They must know how inflation is affecting residents, what the rate of increase in wages, and the average living cost in the area. When affordable housing is not accessible, it's a very vulnerable condition for tenants. Property owners must try to make some profit, without increasing rents, for the stability of the market. Some investors hesitate to invest in rental properties when people can't afford to pay high rents. In such a situation, you can collaborate with a local property agent. They will guide you like an expert and help you to make profits without increasing rents.
Another important factor, which investors must keep in mind is the industry is becoming normal after the pandemic. People are getting their jobs back and they will settle down now. There will be less moving from cities to suburbs. If you get good tenants, chances are they will be staying for a long.
What do tenants expect?
If you want to generate a steady monthly income, you need to understand the expectations of the tenants. If they get what they want, they will be ready to pay you the rent you demand. In 2023, tenants are looking for technology. They want to pay their bills electronically. They want to communicate with the landlord through emails and social media platforms. If property owners are not ready to adapt to new technologies, which can facilitate their tenants, they will not be able to develop long-term relationships with renters.
Some technology-based services, which tenants want are as follows.
Online rental payment

Online maintenance requests by filling out simple forms

Emergency maintenance services

Energy-efficient appliances

Remote-operated alarms

Remote control thermostats
Meet the latest rental property trends
It is not easy to fulfill the demands of tenants in 2023, but it is important to make a profit from the rental business. If you collaborate with a local property manager, you can get rid of many problems. They will manage your property skillfully and help you to make profits. Experts are well aware of changing market conditions and they know what tenants are looking for this year.
It's not about understanding the needs of tenants but property managers help to reduce stress in multiple areas. They manage all the paperwork, including legal requirements. They also find good tenants with good histories and better credit scores. Moreover, they know the right ways to market your property in a highly competitive rental market.
So, hiring a property manager is a win-win situation for the property owners. They ensure a steady income and reduce stress too. If you have to pay for their services, it's a good deal. You will have income without any stress.
These are some general trends that you need to follow if you want to make a good profit from your rental property. If you are planning to hire a property manager, make sure you hire an experienced person who knows the local market.
If you'd like to talk more about property management, or you need help with Everest Property Management, please contact us at Everest Realty.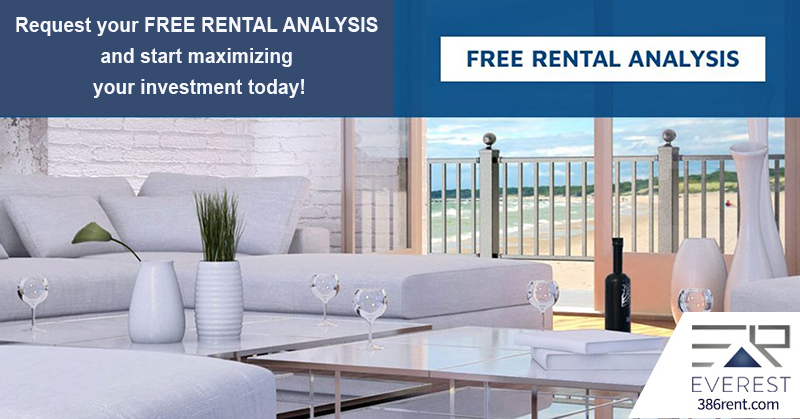 Property Management Service Areas