At the point when you are ready to invest in the real estate, what important factors you must consider? There are many who think that location is the only key factor to consider in this regard. As the investment in the ideal location will bring more profit to you but you must keep in view that location is not the only factor to consider. The timing also plays vital role in bringing profit in real estate investments. Choosing a perfect time to invest in real estate eventually has a long-term profitability of your investment. If you search and decide to buy a house in a great location without considering the housing market trends or real estate cycles, you may risk you investment for an unexpected loss. With this information, you might be thinking about what is the best time to invest in real estate! Here we share some of the signs to notice for the right time to jump in.
Your financial stability:
According to the current median list price of $ 349k, it is very much prohibitive to buy an investment property in the US housing market 2020. A down payment of ranging between 3% and 20% upfront is required to be paid. Besides the upfront costs you may also have to face the recurring costs of such as property taxes, mortgage payments, home maintenance, homeowner's insurance, HOA fees and utilities too. You can afford it only if you are financially stable, which means the ability to cover all these costs without much struggle. You also need to have a good credit score so that you will able to access good mortgage rates. In short, it's a great idea to buy investment property, avoiding debt, with cash if you have enough money.
You have enough equity:
If you are planning to invest in real estate it does not always mean to have the money to make all the down payment. You can tap easily into the equity to secure the investment property financing, if you already possess income property. You can leverage the home's equity to secure a home equity line of credit of a home equity loan for purchasing second home.
You have Done Thorough Research:
Proper research before reaching to a decision is very important in this real estate investment. This means that you need to focus on each and every aspect of the real estate trends before reaching to your goal and signing on the agreement. No matter if you have planned to buy an apartment, a multi family home or a townhouse, proper homework is must to reduce the risk factors and increase the profit margin.
Here are some points to keep in view while doing proper research.
Market Analysis:
Real market analysis is the first and foremost thing that you must do before reaching to any decision. In this research you can take help from the real estate experts and they will show you the most profitable areas of a city. You can also do a careful analysis of any neighborhood using metrics such as listing price, rental income, and cash on cash return. You may also do an analysis of economic growth, crime rate, population growth, local laws of any neighborhood.
Rental property Analysis:
After finding a suitable area for the real estate investment, next step is to make a thorough analysis of listed or even off market properties. You can get help from investment property calculator as it will generate numbers such as cap rate, cash flow, cash on cash return and evaluation of deals in market.
Home inspection:
A complete home inspection will be helpful for you to understand the potential defects of the investment property that you want to own. During a general home inspection, you may need to have a closer look at the condition of roof, heating and cooling system, plumbing, electrical, water, heater and kitchen appliances. You can further have a deeper inspection of the walls, radon gas, paint, water or insect damage.
Is it a Buyer's Market:
Just like any other market, real estate market also fluctuates between forces of supply and demand. Before reaching to a final decision you may also need to find out if it's buyer's market or seller's market. Usually, we call it a seller's market when the demand exceeds the supply. In simple terms, there are few homes for sale but more people are interested in buying them. Due to this shortage of houses, the intense bidding is done that eventually increases the prices.
On the other hand, a buyer's market is when supply exceeds the demand and there is a lot of property for sale but very few buyers are interested in buying. As a result, the sellers are ready to reduce the prices more than usual. A buyer's market is a best time to move forward for such real estate investment.
It's the Right Time:
Mostly, winter season is the perfect time for real estate deals as it is the festive season and people are more engaged in Christmas or New Year. There are very few buyers available in this season and the low demand will give you a high advantage of getting more concession from the sellers. You may also have more options to choose from as there will be a lot of homes available in great locations to buy at reasonable prices. In addition to all this, you may also get the benefit of having a closer look during the home-inspection at the condition of the house during snow fall. The second best season would be spring as there will be increase in properties for sale. With the down payment, mortgage preapproval letter and cash, you can easily stand out of other buyers.
The Bottom Line:
To sum up, we can say that the decision of when to invest in real estate is determined by a combination of various factors listed above. If you find your great real estate deal after all these efforts, you have done it well.
If you'd like to talk more about property management, or you need help with Everest Property Management, please contact us at Everest Realty.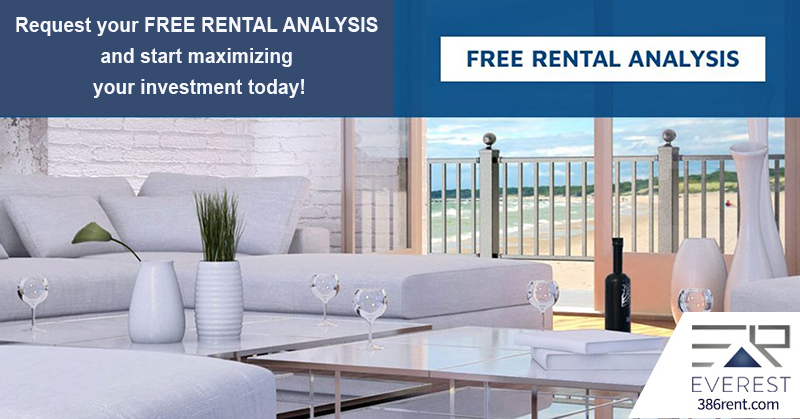 Property Management Service Areas